Private Security Agencies in Goa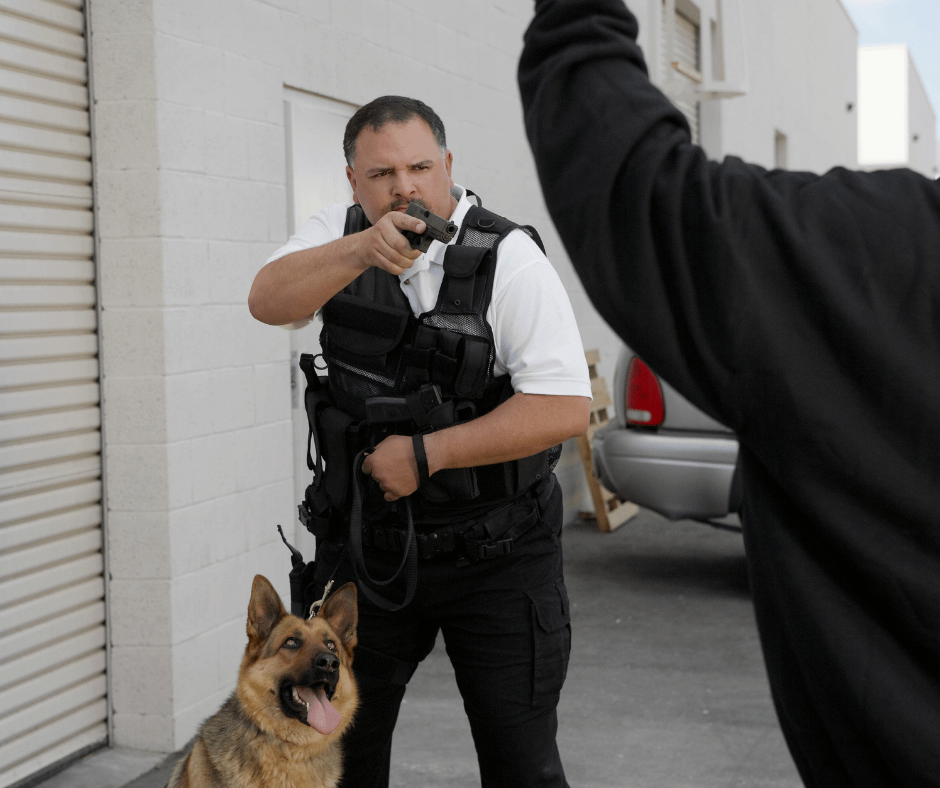 Security guards play a big part in the security of a business, and they are highly trained in preventing and diffusing crime. Private security officers are often called upon to perform duties that would otherwise be left to a police officer. These duties can include apprehending a suspect or monitoring a crime scene. A business owner can hire additional security help to prevent crime, reduce losses, and even deter shoplifters.
For business owners, hiring a security guard is crucial to keeping you and your customers safe. Your business may be great and bring in tons of revenue – but if there are no proper measures for security, then all your hard work could be lost to theft or burglary. Of course, windows and doors should be well looked after, but often criminals are always looking for new ways to take advantage of businesses by finding different ways inside. Sometimes it's just that extra level of protection that will keep you extra safe from unexpected criminal activity, so make sure you have the best system possible in place!
Having well-trained security guards pave the way to a more secure and safer business environment. Hiring competent security companies means fewer incidents of vandalism and other threatening occurrences, leaving you with peace of mind when you know your doors are in good hands. We'll discuss the importance of hiring highly qualified security professionals as well as how to find a commercial security company that matches your specific needs with added stress-reducing tips for homeowners and business owners alike.
Continue to read below to discover why your business needs to hire a security guard company, and why you should employ the services of J Hawk Security.
Commercial Security
Commercial security guards can be used by businesses to reduce risks and protect assets. Commercial security guards guard your business against attracting unwanted attention, vandalism, and protect against fires and other hazards that could put your product at risk both inside of your space as well as beyond the property line in which you lease or own.
J Hawk Security understands that your business is important to you and the proper protection is crucial for protecting the assets and the property of your business. J Hawk's commercial security officers have extensive training, experience, and knowledge in reducing risks and are constantly checking the property to ensure safety both day and night. J Hawk Security officers are professional, certified, licensed and insured. They will work together with your staff to provide a safe environment at all times avoiding all inconveniences and losses you may incur as a result of crime prevention or otherwise. ​.
Security Guard Services and Duties
Enforce rules, laws, and company policies
Respond to emergencies
Observe and report an incident that may result in damage or loss to equipment or property, or endanger the safety of visitors, tenants, and employees
Protect the grounds, parking area, and restricted areas
Perform designated foot patrols and set up a security post
As per management's direction, direct traffic in the parking lot
Maintain logs for visitors and other business workers
Enforce security and safety measures such as handing out visitor badges
Monitor the buildings fire and alarm equipment
Protect property
Control access to buildings
Monitor surveillance systems
Inspect security equipment to ensure everything is operational, and look for evidence of tampering
Why You Should Hire Commercial Security Guards
Crime prevention
If a business has a uniformed security guard standing outside in their lobby, robbers will most likely decide to look elsewhere for an easier target. The best way to prevent criminal activity from occurring on your property is to hire the services of a talented security guard who excels at observation and risk management.
J Hawk Security encourages customers to choose highly trained guards who can spot and anticipate danger before it's too late. Additionally, we offer an evidence collection service as a means of helping get criminals off the streets and help bring them to justice within our legal system.
Provide a Sense of Heightened Security
Hiring a security guard may go beyond just increasing the sense of security among employees, customers, and business owners. It might offer the opportunity for workers to get more out of their job, increase their commitment, and in turn help create a safer environment for everyone who would potentially enter your facility. This means that your business will be able to perform at its very finest as well because it has hired an employee whose sole responsibility is looking after the overall wellbeing and safety of everyone entering your business premises.
Professionalism
One reason that business owners opt for a security guard is to carry out the lawful intervention in the case of a crime or unlawful invasion. Security guards use their skills and training to solve any problems that arise on site – like handling various security breaches and other legal issues.
In case of a criminal or unlawful invasion, the guard is responsible for handling the situation professionally. As the first line of defense, wearing a uniform helps professionals at J Hawk Security Guards use specific skills to handle such attacks or breaches.
Handle unanticipated situations
As business owners, it's our responsibility to create safe and secure environments for our employees and customers. No matter how successful your business is, no one can do the work of a security guard, which means that it's all up to you to watch the doors during those crucial first and last hours of your business day. The safety of those who walk into your store should be considered priority number one, so you must apply the same diligence in looking after your own store as you do when hiring others who specialize in checking out possible risks at different times of day.
Benefits of Hiring J Hawk Security
Deal with security issues efficiently
Maintain order at your workplace
Keep your premises under surveillance
Keep the workplace safe during labour unrest and strikes
Help manage crowds
Constant monitoring
Assess dangers
Compliment your digital security
If you're looking to provide security for your business, there are many options to consider. You may want to hire a security company to protect your business, or you may want to do it yourself using security cameras and guards. Either way, it's important to take steps to protect your business, and not just the physical aspects of it. On the Internet, you need to be careful about your social media accounts and other online platforms that you use for your business. If you use popular social media sites, you may want to consider getting social media protection.
J Hawk Security is a professional security company, and our services include event security, commercial security, employee termination security, loss prevention, hospital security, hotel security, dispensary security, access control, construction site security, and maritime security. Connect with us today to inquire about our security guard services. Moreover, our armed and unarmed guards are available 24/7.